Andromeda Botanic Gardens, Barbados
Andromeda Botanic Gardens - A Partner Garden of the Royal Horticultural Society.
​Come and visit this unique and historic garden located at the east of Barbados in the parish of St Joseph. Walk through the winding pathways as you journey through this culturally significant horticultural delight. Be amazed at the variety of unique trees, some of which are not found anywhere else in the Caribbean​. Relax by the main pond and enjoy the spirit of this wonderful space - one of the finest post-war gardens in the world.​ Welcome to Andromeda Botanic Gardens, Barbados!




6 Acres of Tropical Gardens with a Unique Collection of Plants


ENTRANCE FEES INCLUDE UNLIMITED RETURN VISITS WITHIN 3 WEEKS
​ADULTS BD$30
CHILDREN with paying parent FREE BARBADOS NATIONAL TRUST members FREE
RHS (UK) members FREE​
English/Scottish NT members Half Price​
Other special rates available - please enquire​
Andromeda Botanic Gardens is owned by the Barbados National Trust and managed by Passiflora Ltd.

Mission statement

.

Passiflora Ltd.'s aim is to provide quality education and training in all aspects of garden and landscape design; horticulture; garden and landscape construction in Barbados and throughout the Caribbean; and to encourage the use of sustainable practices. As the company responsible for Andromeda Botanic Gardens, it aims to manage this historic site in accordance with its legal obligations to the Barbados National Trust

.
Photograph by visitor Jill Greenwood.
Iris Bannochie created a garden with dual roles - a pleasure garden and a botanic garden.
​Andromeda Botanic Gardens will continue to delight visitors with its undeniable beauty and will fulfil its role as a botanic garden, defined as follows:
​​"Botanic gardens are institutions holding documented collections of living plants for the purposes of scientific research, conservation, display and education." International Agenda for Botanic Gardens in Conservation.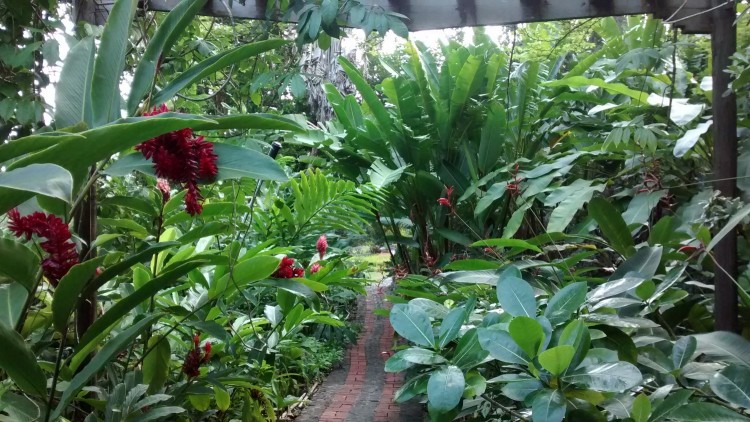 Photograph by visitor Jill Greenwood.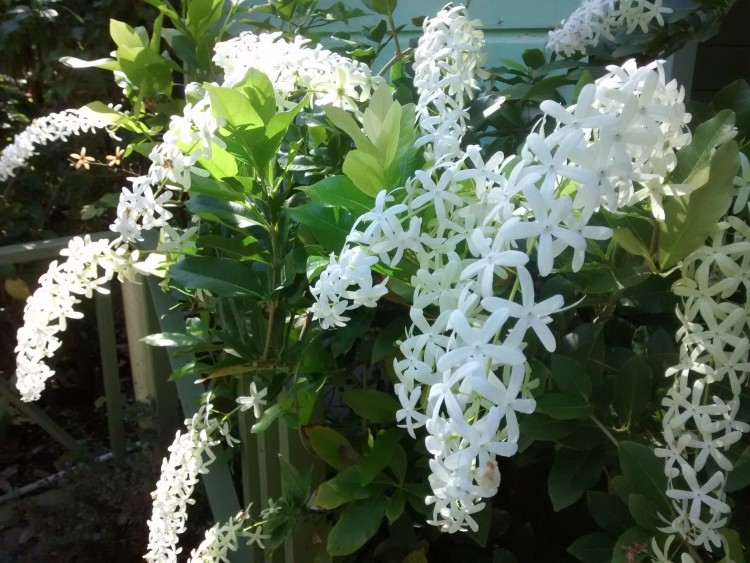 Only organic practices are used at Andromeda Botanic Gardens. Farmyard and green manures are used extensively in the garden. We only use neem as an insecticide if all other forms of organic control have failed.
​​Andromeda Botanic Gardens is managed and developed in harmony with its status as a botanic garden. It is a member of
BGCI
- a worldwide network of botanic gardens concerned with conservation. The University of the West Indies is responsible for research carried out here although individual scientists can arrange a visit directly with the team at Andromeda. Andromeda Botanic Gardens is a registered training provider and a range of courses is offered. The team provides educational schedules for interns and their colleges/universities.