Andromeda Botanic Gardens, Barbados
​A wide range of courses is available at Andromeda Botanic Gardens. Passiflora Ltd is responsible for the development of the educational facility. Click here for a brochure
​​​Available courses include:

Let's Get Growing Workshop
​
Introduction to Garden Design

Plants and Planting Design

Garden and Planting Design​​

NVQ/CVQ Amenity Horticulture Level 1



Admission: Courses run by Passiflora Ltd are available to everybody over the age of 18 and at the discretion of the course tutors.​​





Tropical Ornamental Plants

- Course Facilitator Prof Sean Carrington, University of the West Indies. Click here for details.
​
​For information about the cooperation between Andromeda Botanic Gardens and The University of the West Indies click here
​​​​​​​​

​​
​​​

​​


​​​




Andromeda Botanic Gardens is owned by the Barbados National Trust and managed by Passiflora Ltd.

Mission statement

.

Passiflora Ltd.'s aim is to provide quality education and training in all aspects of garden and landscape design; horticulture; garden and landscape construction in Barbados and throughout the Caribbean; and to encourage the use of sustainable practices. As the company responsible for Andromeda Botanic Gardens, it aims to manage this historic site in accordance with its legal obligations to the Barbados National Trust

.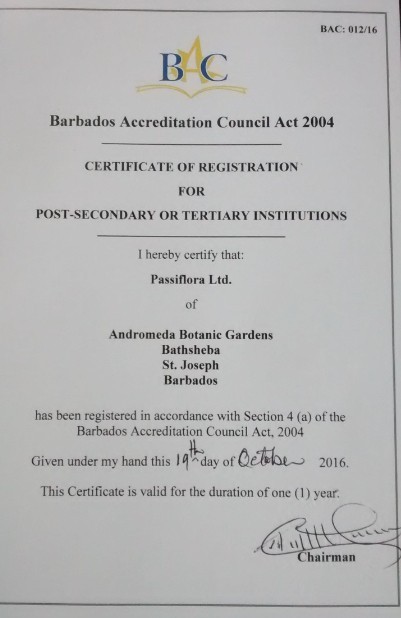 Iris Bannochie created a garden with dual roles - a pleasure garden and a botanic garden.
​Andromeda Botanic Gardens will continue to delight visitors with its undeniable beauty and will fulfil its role as a botanic garden, defined as follows:
​​

"Botanic gardens are institutions holding documented collections of living plants for the purposes of scientific research, conservation, display and education."
International Agenda for Botanic Gardens in Conservation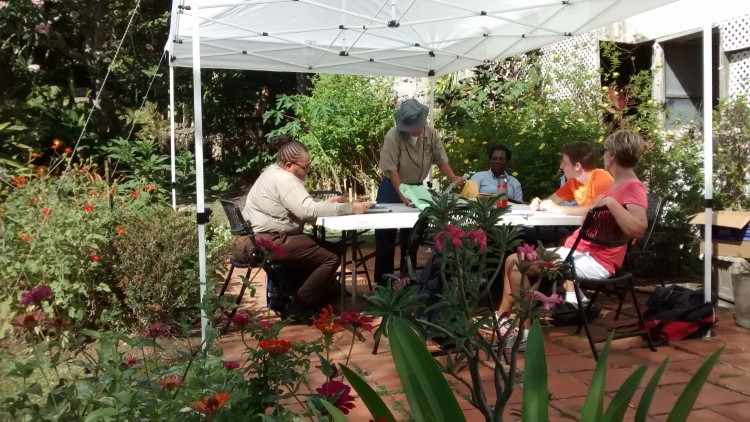 Gardeners from the Sandy Lane Hotel, our intern and another course participant are working on their final project for the Planting and Garden Design Course.The 5 week day-release program gives participants a good insight into the design of gardens and planting schemes.
​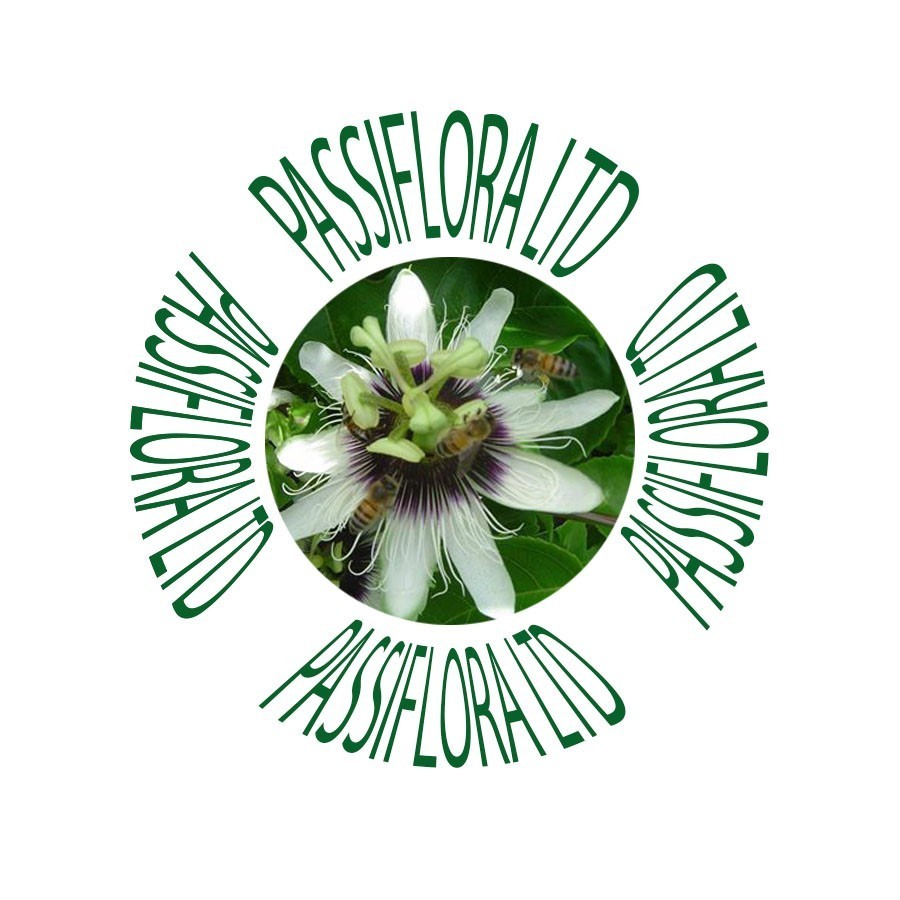 file:///C:/Users/Passiflora/Pictures/UWI%20Course%202018%20Jan.pdf