​​Andromeda Botanic Gardens is owned by the Barbados National Trust and managed by Passiflora Ltd. Mission statement. Passiflora Ltd.'s aim is to provide quality education and training in garden design, horticulture and aspects of ethnobotany. As the company responsible for Andromeda Botanic Gardens, it aims to manage this historic site in accordance with the wishes of Iris Bannochie; its legal obligations to the Barbados National Trust; and to comply with the mandates of authentic botanical institutions. It also aims to ensure Andromeda Botanic Gardens is a fully inclusive community space.
The Biocultural Education and Research Programme was established officially in 2018 to promote the conservation of plant biodiversity in Barbados through education and research. The non-profit organization is managed by a board and executive committee headed by Dr Sonia Peter, Chemist and Ethnobotanist practitioner.

The Andromeda Ethnobotanical Garden was a collaboration between the management of the garden and BERP. Both organisations aim to build on the project and continue to promote plants as heritage and as a valued connection to who we were, who we are, and who we can be.
​Work has finished!!!! The garden is open. The plants just need to grow.
Please explore, if you wish. Tread carefully while we await drier weather. Learn and enjoy!​​

The outdoor classroom belongs to us all. This is a multi-use space, as envisaged. Yoga, tai chi, workshops etc. Email me if you wish to use it for those purposes.

Ethnobotany Workshop! Learn about the plants and make your own salve.​ Everything is included, BD$60pp. See flyer to the right.
Just bring you, your friends/family and a curious mind!​
Andromeda Ethnobotanical Garden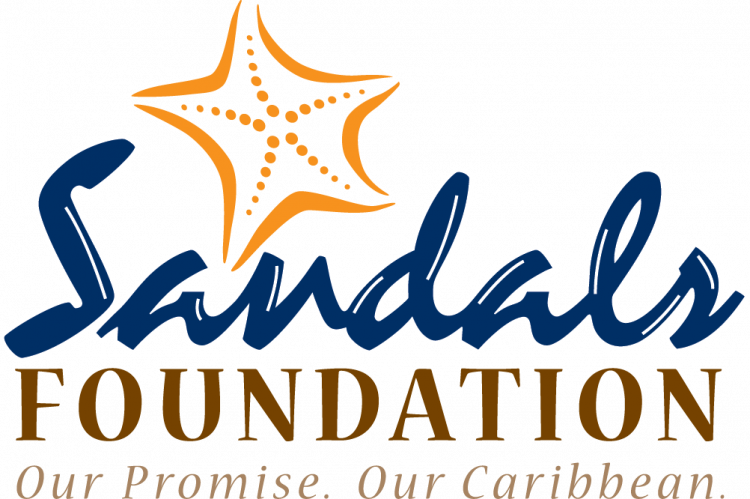 A Celebration of Local -
Local Plants, People, Wildlife​
We've planted about 29 plant species. The number of small trees planted is about 171, including paw-paws and over 700 other plants.
​We had about 20 student volunteers working with us - it would not have been possible without them!
​There are about 50 new labels, including interpretive signs.

Do you fancy something special? The Andromeda Ethnobotanical Experience is for You!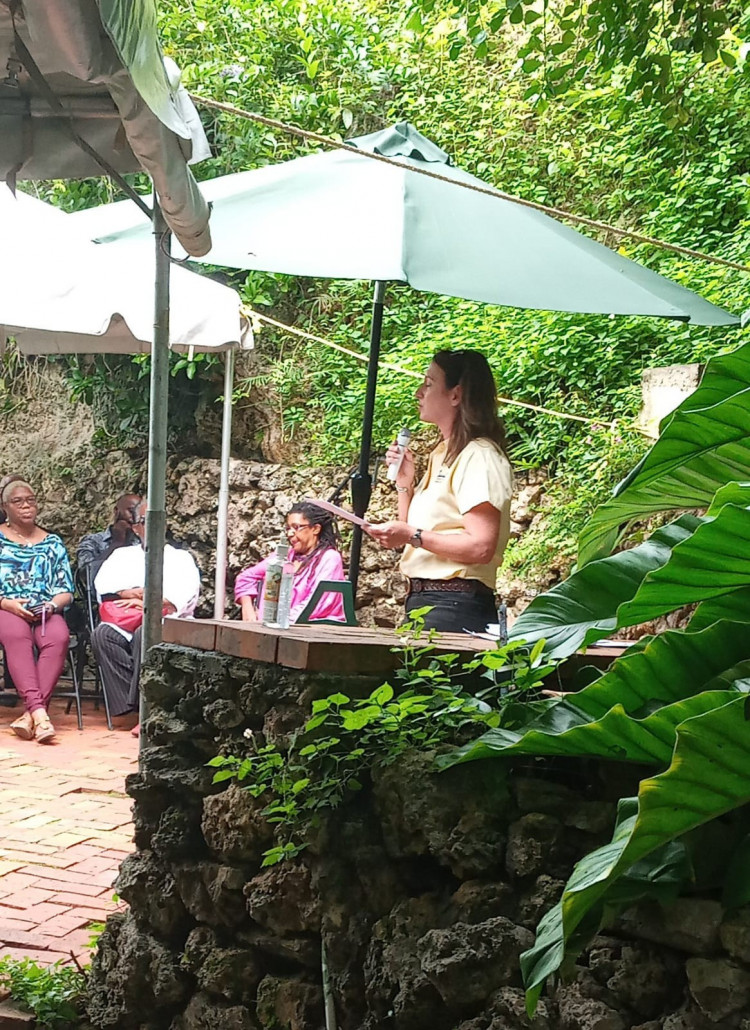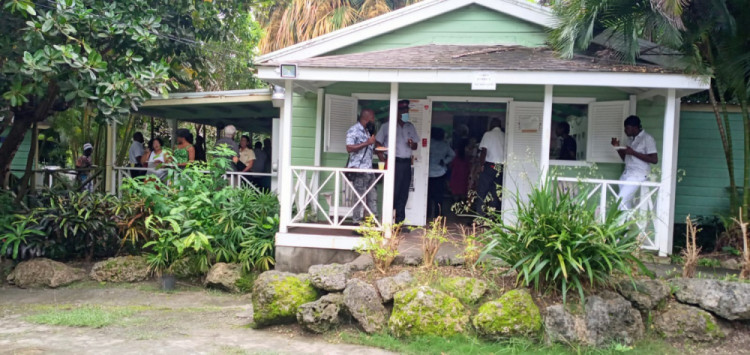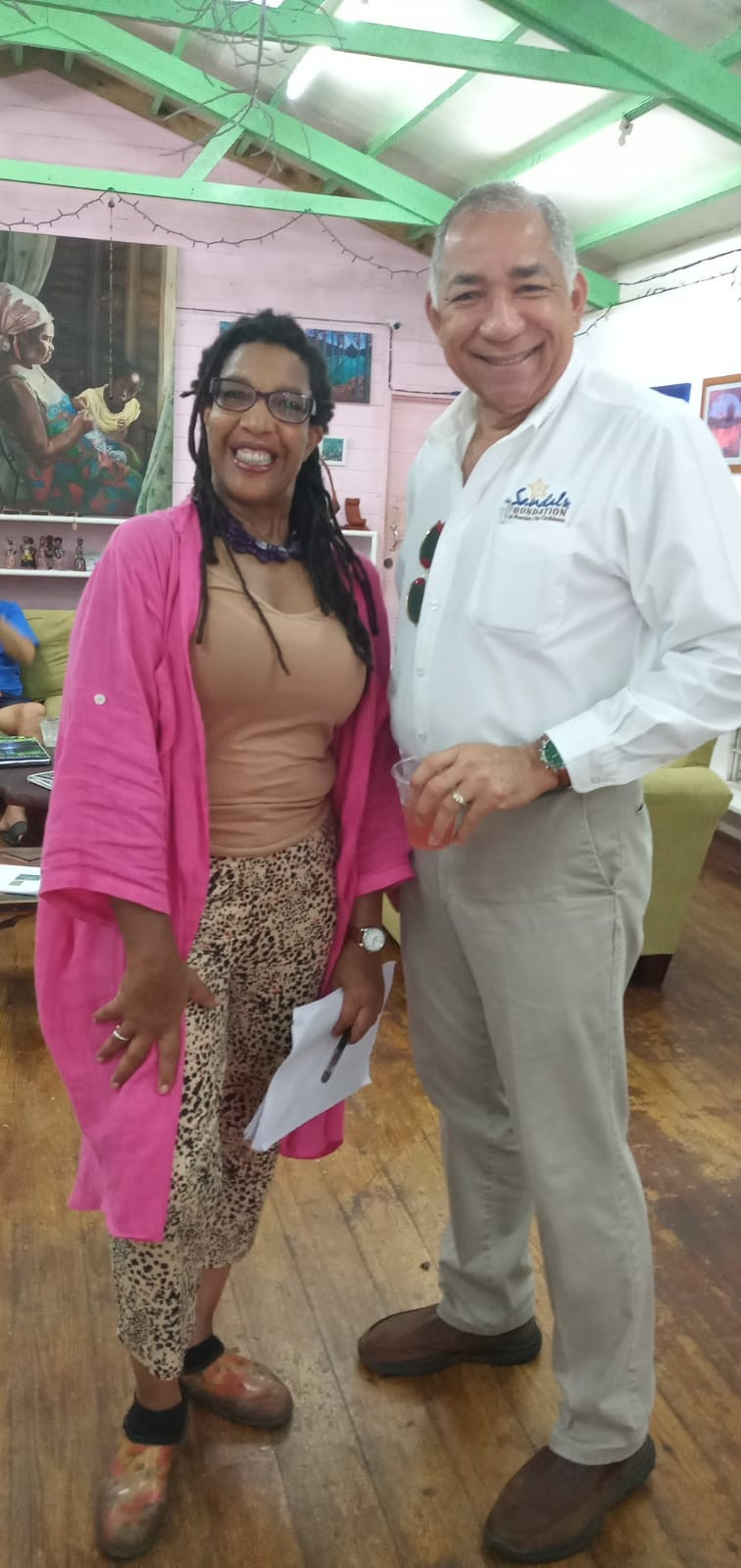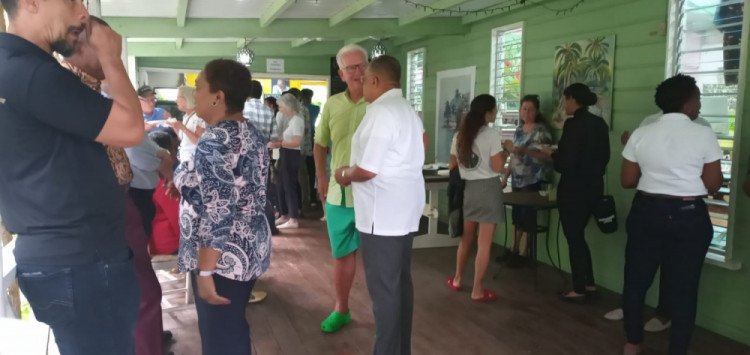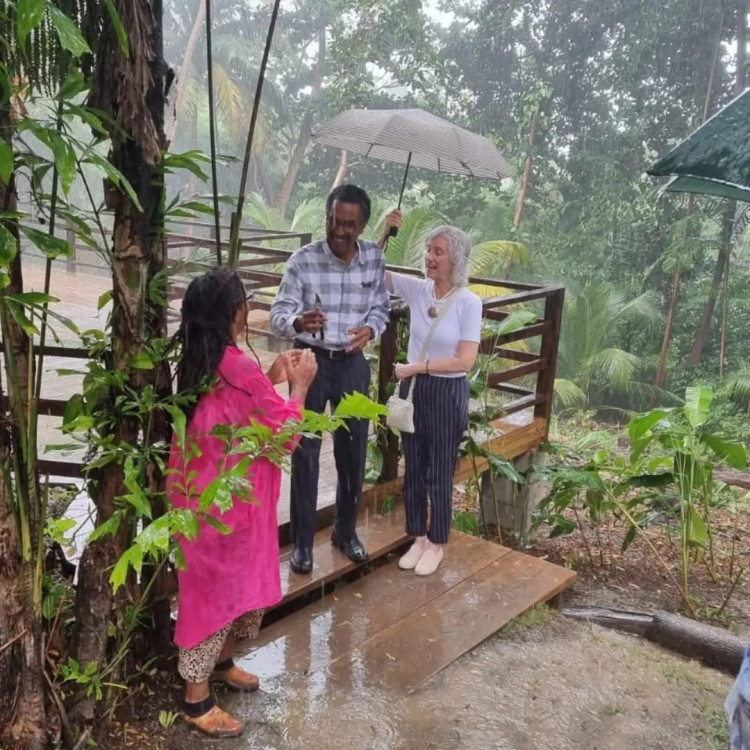 Opening Event! Yes, it started dry and then it rained and it rained!!​ It didn't spoil it - just provided more jokes! Thank you, everybody!
The Andromeda Ethnobotanical Experience -

​Includes transport, food,
​drinks ​and tour!

​

Are there at least ten people in your group?

​

​

For BD$145pp ($115pp local), this is a must-do experience.

​

Get collected from your location (single location only).

The small coach will take you directly to Andromeda Botanic Gardens​.

​Enjoy a cold drink on arrival, while our curator gives a short introduction.

Make your food choices from Eastside Kitchen.

Guided tour of the Ethnobotanical Garden, plus parts of the wider
​Andromeda.
You will smell - perhaps you will taste, and maybe you will take some
​things ​home with you!​

Enjoy your food.

​

Have another drink, including the Andromeda Bajan Rum
​Punch.

​

​

Return to the single location.​

​​

​

10 people minimum - approximate length 5 hours (from collection to return).