​​​​Admission: Courses run by Passiflora Ltd are available to everybody over the age of 18 and at the discretion of the course tutors.​​

​​​​​​​​

​​
​​​

​​


​​​




Iris Bannochie created a garden with dual roles - a pleasure garden and a botanic garden.
​Andromeda Botanic Gardens will continue to delight visitors with its undeniable beauty and will fulfil its role as a botanic garden, defined as follows:
​​"Botanic gardens are institutions holding documented collections of living plants for the purposes of scientific research, conservation, display and education."
International Agenda for Botanic Gardens in Conservation
Gardeners from the Sandy Lane Hotel, our intern and another course participant are working on their final project for the Planting and Garden Design Course.The 5 week day-release program gives participants a good insight into the design of gardens and planting schemes.
​
      

INTERNSHIPS and VOLUNTEERS


​Applications are welcome from all students, including those from overseas, wishing to gain practical horticultural and/or design experience. Students take part in a range of activities at Andromeda. They also get the opportunity to visit other gardens. 







​​​​​​​​
Aurélien
Martin from l'Ecole de la Nature et du Paysage, Blois.
Andromeda Botanic Gardens is registered with the Barbados Accreditation Council as a training institution and provider of tertiary level education.
Volunteer Javier from UWI (above).
French interns Alicia and Cyriane designed and planted this small bed below. Ms Cooke showing them details of the floating arum Pistia stratioides.
Budding and grafting demonstration by Dr Richard Graham
Andromeda Botanic Gardens, Barbados
Andromeda Botanic Gardens is owned by the Barbados National Trust and managed by Passiflora Ltd. Mission statement. Passiflora Ltd.'s aim is to provide quality education and training in all aspects of garden and landscape design, horticulture and to encourage the use of sustainable practices. As the company responsible for Andromeda Botanic Gardens, it aims to manage this historic site in accordance with the wishes of Iris Bannochie and its legal obligations to the Barbados National Trust.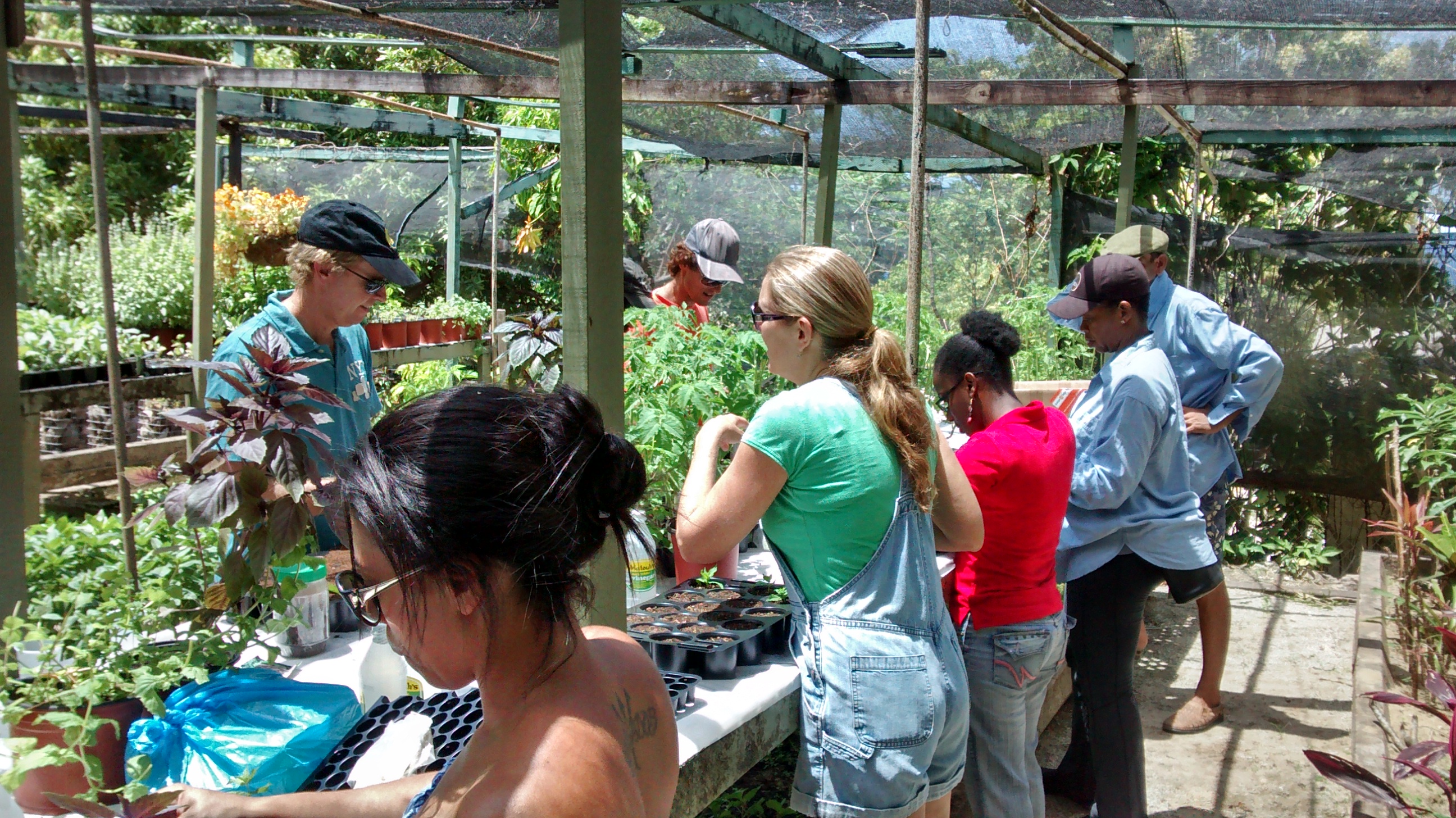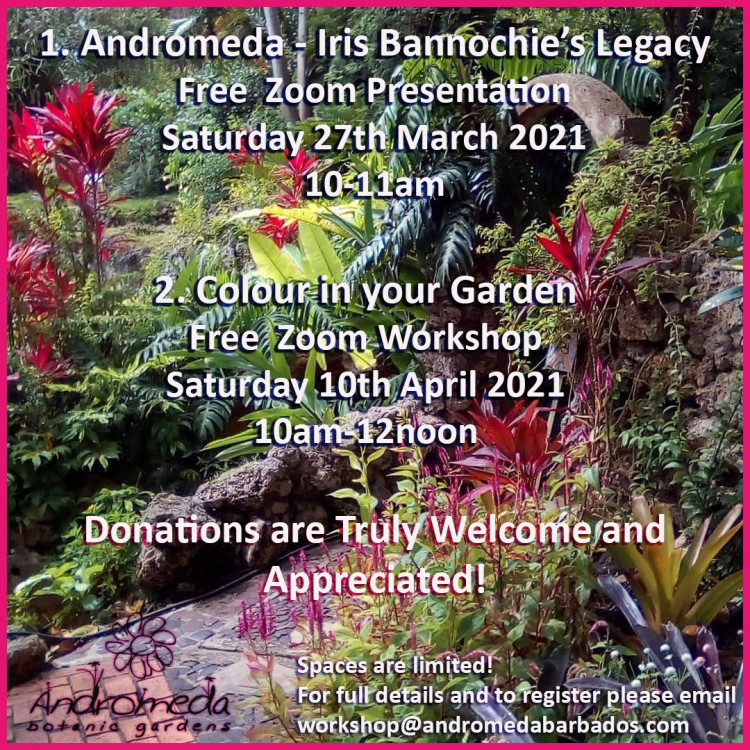 Andromeda Botanic Gardens - "The best garden in Barbados, by far!"
Bathsheba, St Joseph

248 0190
sharon@andromedabarbados.com​
Open Daily For All: 10am (earlier if requested) -4pm (last entrance, stay for as long as you wish) and all bank holidays. Closed Christmas Day Only. ​Just turn up - booking not required.​