Andromeda Botanic Gardens, Barbados
Andromeda Botanic Gardens is owned by the Barbados National Trust and managed by Passiflora Ltd. Mission statement. Passiflora Ltd.'s aim is to provide quality education and training in all aspects of garden and landscape design, horticulture and to encourage the use of sustainable practices. As the company responsible for Andromeda Botanic Gardens, it aims to manage this historic site in accordance with the wishes of Iris Bannochie and its legal obligations to the Barbados National Trust.
Anna-Lisa's Café (Sat-Tues)
​Great Local Food at Local Prices!​


''We managed to get lunch here also which was amazing''

"There is also food available on the premises - it was very tasty and customer service even better"​
Food selection, from December 2022:


Fishcakes,
Fried fish, (fish type dependent on availability)
Fish sandwiches (fish type dependent on availability)
Baked chicken
Beef stew
Rice and peas
Macaroni pie​​​​
Garlic bread
Coleslaw
Chips/fries​​


​Prices between BD$10-30


Ice cream​​
Tea and Coffee - Proper coffee! Served in a French press (cafetiere)​.​
​
​
Dorado/Mahi-mahi fish sandwich
Fried amberjack with fries and coleslaw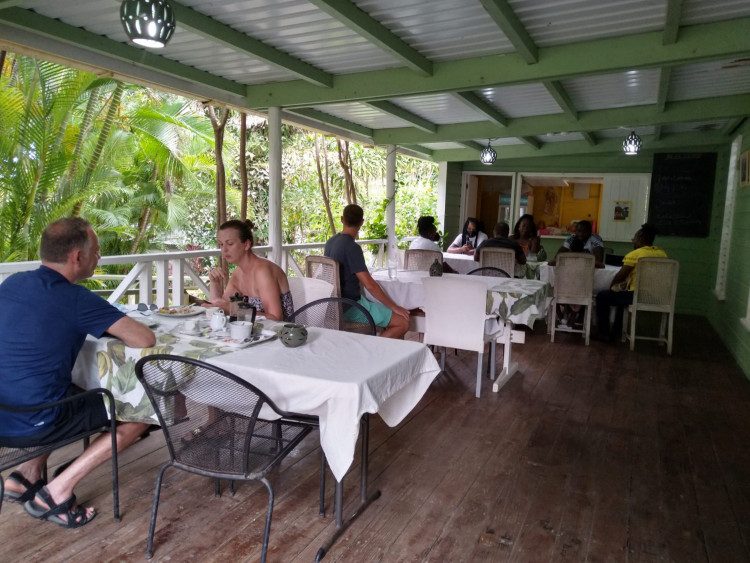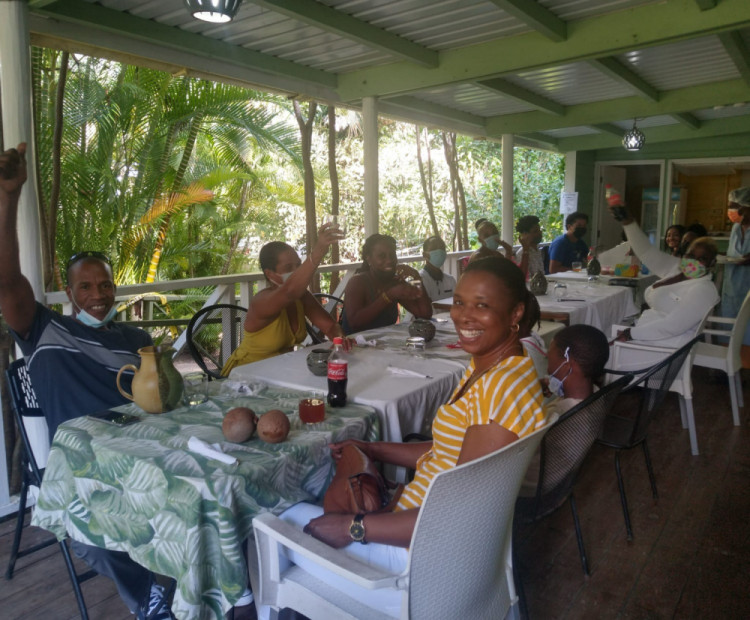 ​
From Saturday 16th April, only cutters will be available, unless you've booked the Andromeda Experience Tour.​

Drinks always available!​​
Bathsheba, St Joseph

248 0190
sharon@andromedabarbados.com​
Open Daily For All: 10am (earlier if requested) -4pm (last entrance, stay for as long as you wish) and all bank holidays. Closed Christmas Day Only. ​Just turn up - booking not required.​