​
ABOUT US (ALL OF US)!
-
​​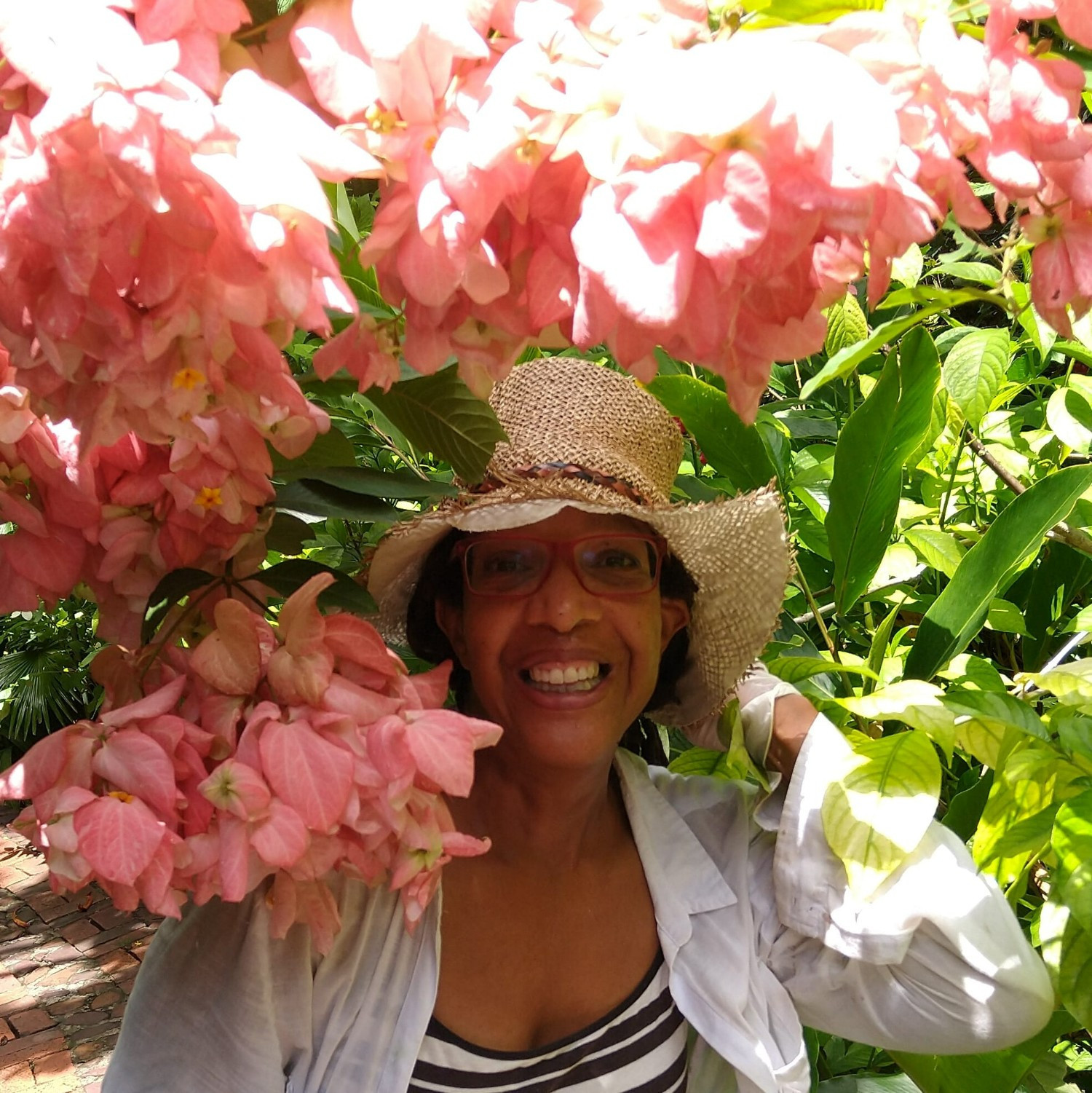 Sharon Cooke is the business owner, head gardener and curator of Andromeda Botanic Gardens, operating through her company Passiflora Ltd.
I took over the management and development of Andromeda Botanic Gardens in February 2014, after being requested to do so by the owners of the property - The​ Barbados National Trust.
It was an honour!! I couldn't believe it. Andromeda was such a prestigious property. Being responsible for Andromeda was not even a dream. It was something beyond my imagination.
I knew it needed help. The first time I'd visited was as a child in 1977​, returning as an adult in 1994. Andromeda had changed but I couldn't articulate what that was - anyway, gardens do change!!
​I returned numerous times between 2002 and 2012. Andromeda was silently asking for help. But,
despite that, what struck me, (during and after all those visits, spending so much time there) was that Andromeda Botanic Gardens was easily one of the most incredible gardens I had ever experienced.​ And here it was...in Barbados!
Andromeda Botanic Gardens? Botanical gardens exist to conserve, research, educate and display. Yet, at Andromeda there were no conservation initiatives; the relationship with the University of the West Indies (responsible for research) had been damaged; hardly any plants were labelled and there were no educational programmes; and although Andromeda was open to the public, many areas were undeveloped and the garden looked generally unloved.
​
​

So, the vision was to create a 'botanic' garden and it had to be beautiful. Teach, and also repair the relationship with the university. The need for a part of the garden with the emphasis on local plants was apparent, so I would create one.

​I also needed to increase the number of visitors​. It would be organic, of course. Simple, Andromeda was so well known that once it looked great, people would come.

​​​What I also noticed, and this is common in Barbados, was the lack of local visitors.​ Solution? Reduce the entrance fees for locals, have free days and locals would come. My optimum vision was locals picnicking all the time, school kids visiting, again all the time. I wanted Andromeda to be a thriving space for the community of Barbados.


Money, time, and physical and mental energy were spent. Andromeda deserved it all! We slowly began to tick all the boxes. By 2016 Andromeda became an accredited training institution, assessment centre and RHS Partner Garden​. We opened up areas, tidied up, thinned out overgrown areas, increased the light. We labelled the plants, started teaching and the university brought students. We created something special - different from Iris Bannochie's time, of course but still very special. Our ratings on Google and TripAdvisor skyrocketed. But, it wasn't enough.​ With only two gardeners for an 8-acre cultivated space, we just need visitors "both local and foreign tourists" (my quote from 2012), so we could get more gardeners and spread the stress! It didn't happen to the extent I needed. Yes, by 2018 our overseas visitor numbers were up by 30% but still too many people hadn't even heard of Andromeda. I found this shocking. It's ANDROMEDA!!! Rumours abounded that we had closed down. Hotel workers didn't recommend Andromeda, taxi drivers stopped coming etc. Despite all the work, the beautification, the awards, international exposure, social media, website, adverts etc. Andromeda was failing. The reality? Andromeda simply was not on the radar. This was THE major problem.
​
​2017-2019 ​Free days for locals turned into free months. These were really wonderful times for us - seeing locals truly enjoying the space. This was a huge part of my vision. Yay! But, this didn't make a difference to our finances. ​We tried to get taxi drivers interested and we visited hotels. We offered free tours to concierges and others in the industry. We begged the tourism authorities to give Andromeda more exposure.​ The reality? We couldn't do it by ourselves. Without support, Andromeda would always struggle - even if it was one of the greatest gardens in the world.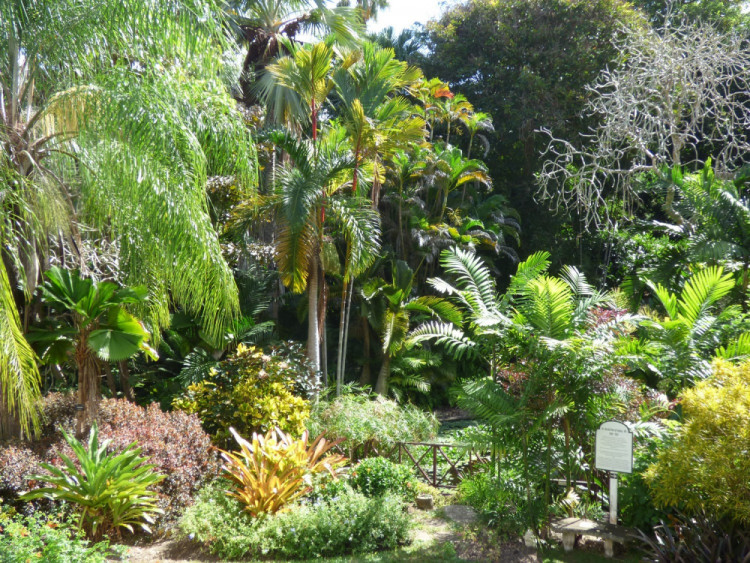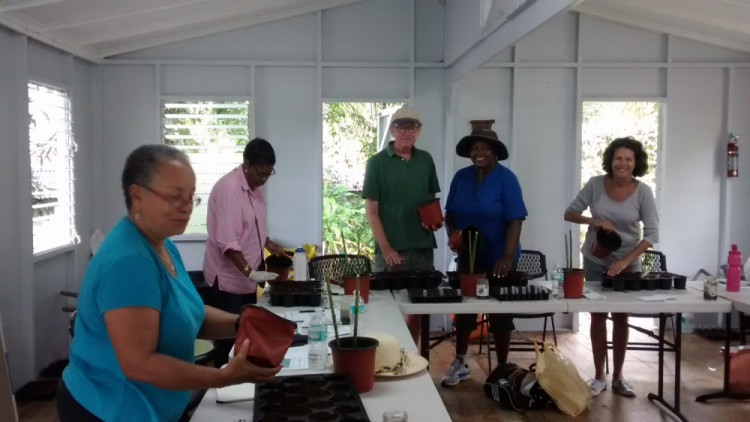 In 2017 I had time to think. Oh no!! Yep. Locals who visited Andromeda love it. It is a Barbadian garden - created by a Barbadian, in Barbados and sympathetic to the surrounding landscape of the east of Barbados. Many loved the butterflies (Andromeda is organic and we plant specifically for butterflies). But I still needed to create a part of garden specialising in local plants (as most of the plants originated from overseas). Botanic gardens are mandated to conserve local plants. My thoughts kept returning to the people of Barbados. How do we (they?) use plants and gardens? How did we use plants in the past? Is the term 'garden' a concept different to the experiences of our ancestors? A definition of a garden is 'a private outside space, primarily ornamental, usually attached to a private home'. Hmmm. And the bell went off. It was loud. It was a eureka moment. Is it enough to have a gorgeous garden that's unconnected to how much of the local population use plants and outside spaces? NO!! And that is the reality. My native plant garden has evolved. It is an Ethnobotanical Garden -

a haven for
native/regional plants, their cultural uses, the associated bio-diversity and a resource for the
Barbadian community.

The vision for the whole of Andromeda has evolved. It is a community space for all. It is 'about us'.
2020 Pandemic closures. We reopened in August 2020. Free for locals all the time, not just on selected days and months. They came, literally in their thousands and many donated and kept Andromeda open. 2021 was worse - more pandemic closures, volcanic ash, freak storm, hurricane Elsa, and staff absences due to Covid-19. Andromeda closed for 18 weeks and the strains were immense. But, people donated - locals, overseas, international donors.​​ We survived and we thank every single person and company that helped.

​​2022 and our vision for Andromeda Botanic Gardens is one of it being a committed community space.​​ The Bathsheba Visual Arts Hub will be located here - art for all! Locals will always be able to visit free of charge. They can use the plants in the Ethnobotanical Gardens, free of charge. That knowledge can be shared with others. Courses will take place here. BERP (see our Partner page) will make full use of the Ethnobotanical Garden. The deck there is a multi-use space for all of us. ​Tai chi, yoga, performances, anything our global community wishes.

I hope locals will continue to visit and donate. I hope overseas paying visitors come and fully enjoy a real Barbadian garden experience but...

​ANDROMEDA BOTANIC GARDENS IS MUCH MORE THAN A GARDEN
IT IS A COMMUNITY SPACE FOR US​ ​
​ANDROMEDA IS
​'ABOUT US'


​

AS PEOPLE, BARBADIANS, VISITORS.​
​
Bathsheba, St Joseph

433 9384
sharon@andromedabarbados.com​
Open Daily For All: 9.30am (earlier if requested)-4.30pm (last entrance, stay for as long as you wish) and all bank holidays. ​Just turn up - booking not required.​ Closed Christmas Day Only. ​